Announcements and Upcoming Events
---
Public Service Announcement on Seasonal Flu and Covid vaccinations:
Dr. Kazu Suzuki from the Cedars-Sinai Medical Center, medical advisor to LARC, advises ALL LARC members to be vaccinated against the seasonal flu and COVID-19, BEFORE Halloween, October 31, 2022.
Dr. Suzuki says, "the flu season always starts in November, and it gets worse after the Thanksgiving holiday. So, please be vaccinated for both Flu and Covid ASAP, and give your body a few weeks to build up the protective antibodies."
He continues,"The updated COVID Omicron vaccine is available free of charge in most pharmacies, for anyone above 5 and older. Flu shots are also available for free or minimal cost (typically $20-25) in pharmacies. These shots may save you 5-7 days of high fever, sore throat and misery for this Fall/Winter season!!"
(Any question? He is available at http://kazu.suzuki@cshs.org)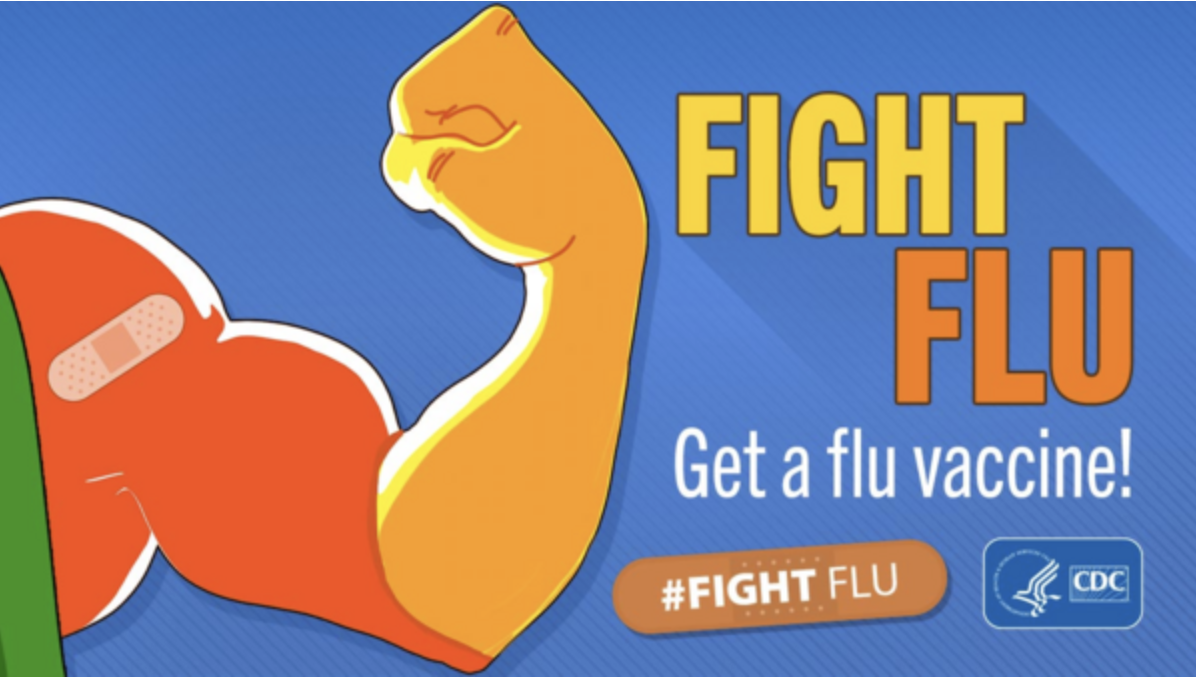 ---
ALL TUESDAYS MEET UP BOTH IN PERSON AND VIRTUAL HAVE BEEN
CANCELLED UNTIL FURTHER NOTICE
---
DESTINATION SUNDAYS
November 20, 2022 - 7 a.m. - This will be our first meetup
5 mile run or walk from Griffith Park Observatory to Wisdom Tree and Hollywood sign. Afterwards, Board Member Kent Sandie will make us delicious turkey tacos. Parking is free at the observatory until 9 a.m. and then you will need to pay for parking.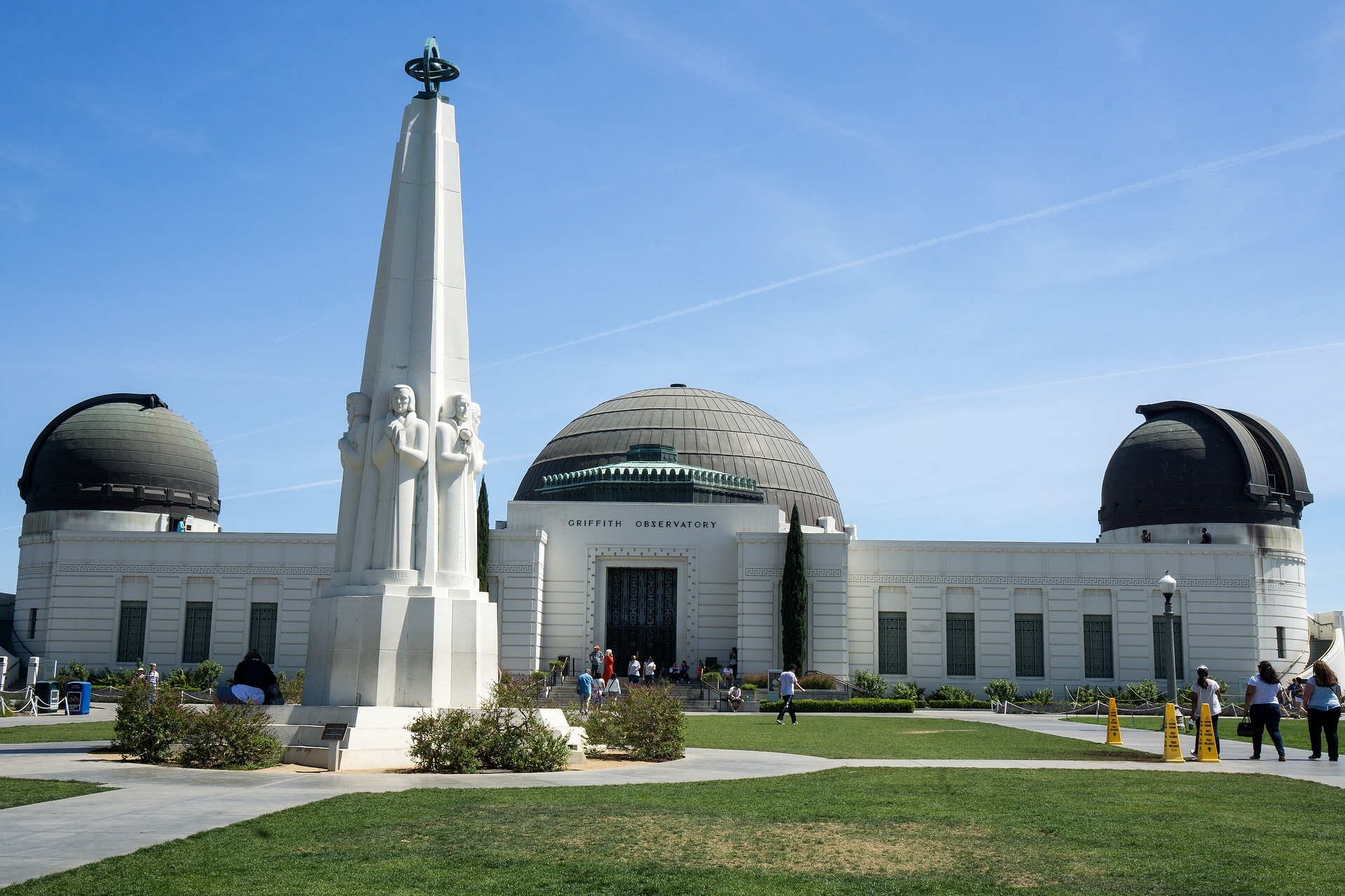 ---
LA Marathon Series
We will be running or walking the LA Marathon Course 6 miles at a time.
We're kicking off our LARC Sunday-FunDay runs on December 4th with a running series called LA Marathon - Course Preview 5 Miles at a time! The purpose is to run the entire distance of LA Marathon course in 5 weeks to be more familiar and learn where you can push harder and where you need to hold back…. Super important as we prepare to run LAM 2023 and have our best race EVER!!
We are taking sign ups NOW for this series (space is limited) to arrange to get runners safely back to their cars after each run. Please Sign up today so we know our total numbers.
Please RSVP with your name, phone number, email address and Facebook name - info@larunningclub.com
---
January 15, 2023 - Sunday with Hoka
Join us on Sunday, January 15, 2023 for a run or walk to Venice Beach.
We will meet at the Hoka store, 1629 Abbott Kinney, Venice. After the run, LARC will be hosting breakfast. More details to follow.
---
Rose Bowl Half
Sunday, January 15, 2023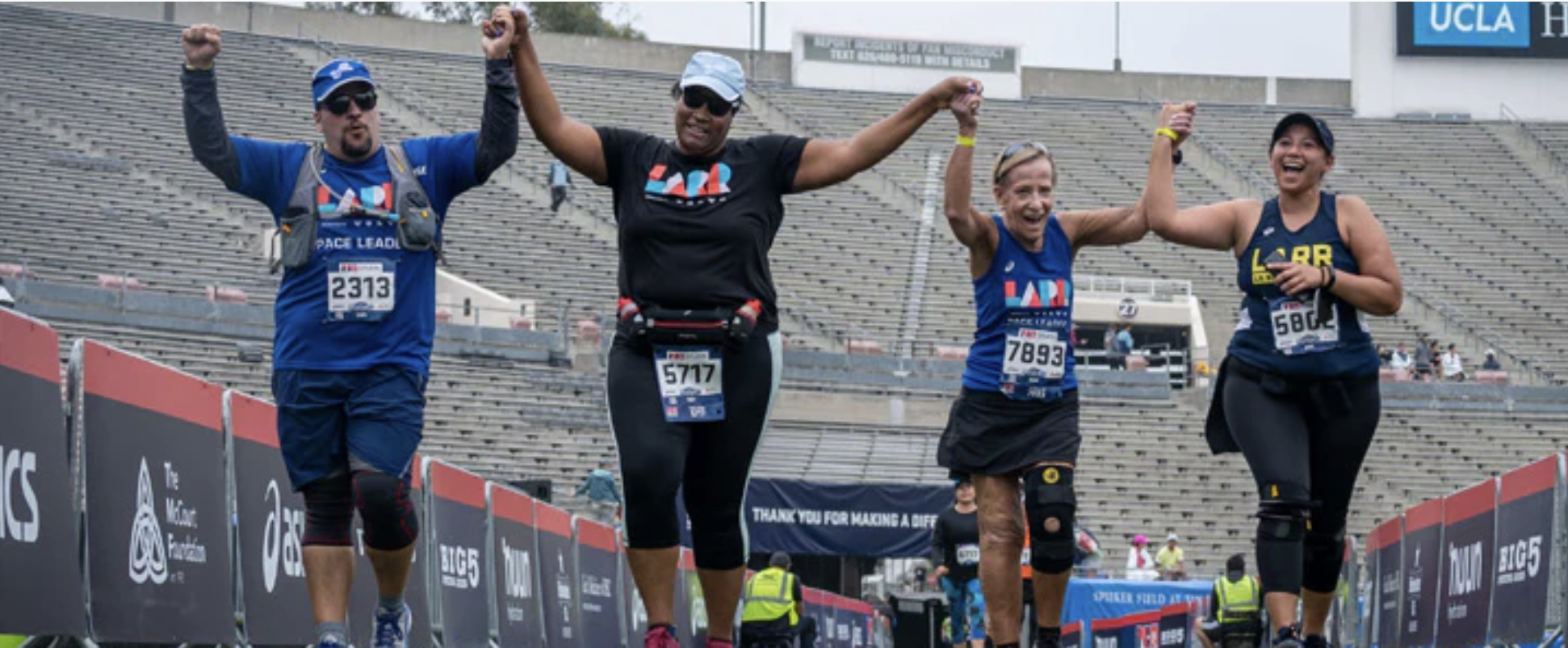 LA Big 5K
March 18, 2023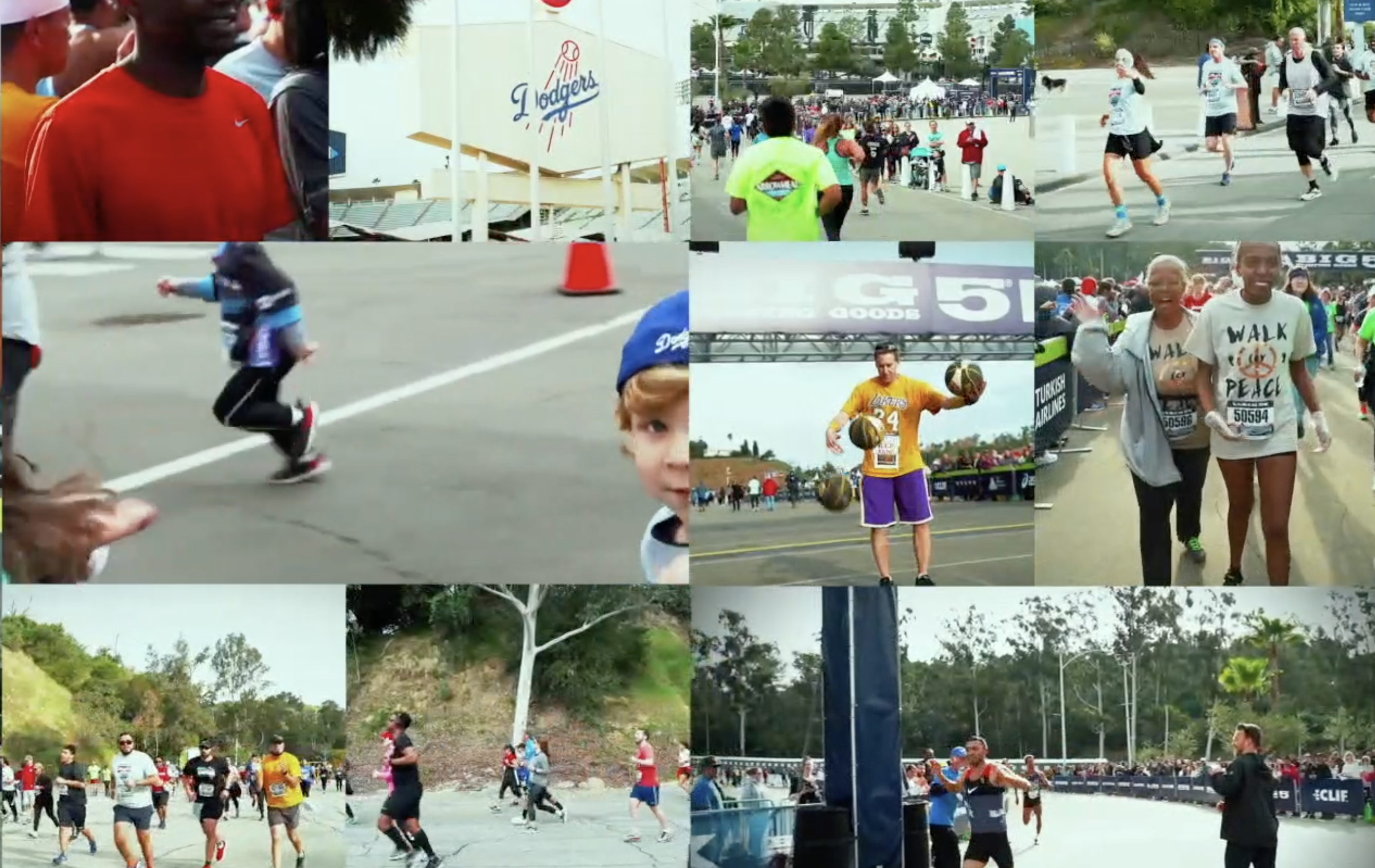 LA Marathon
March 19, 2023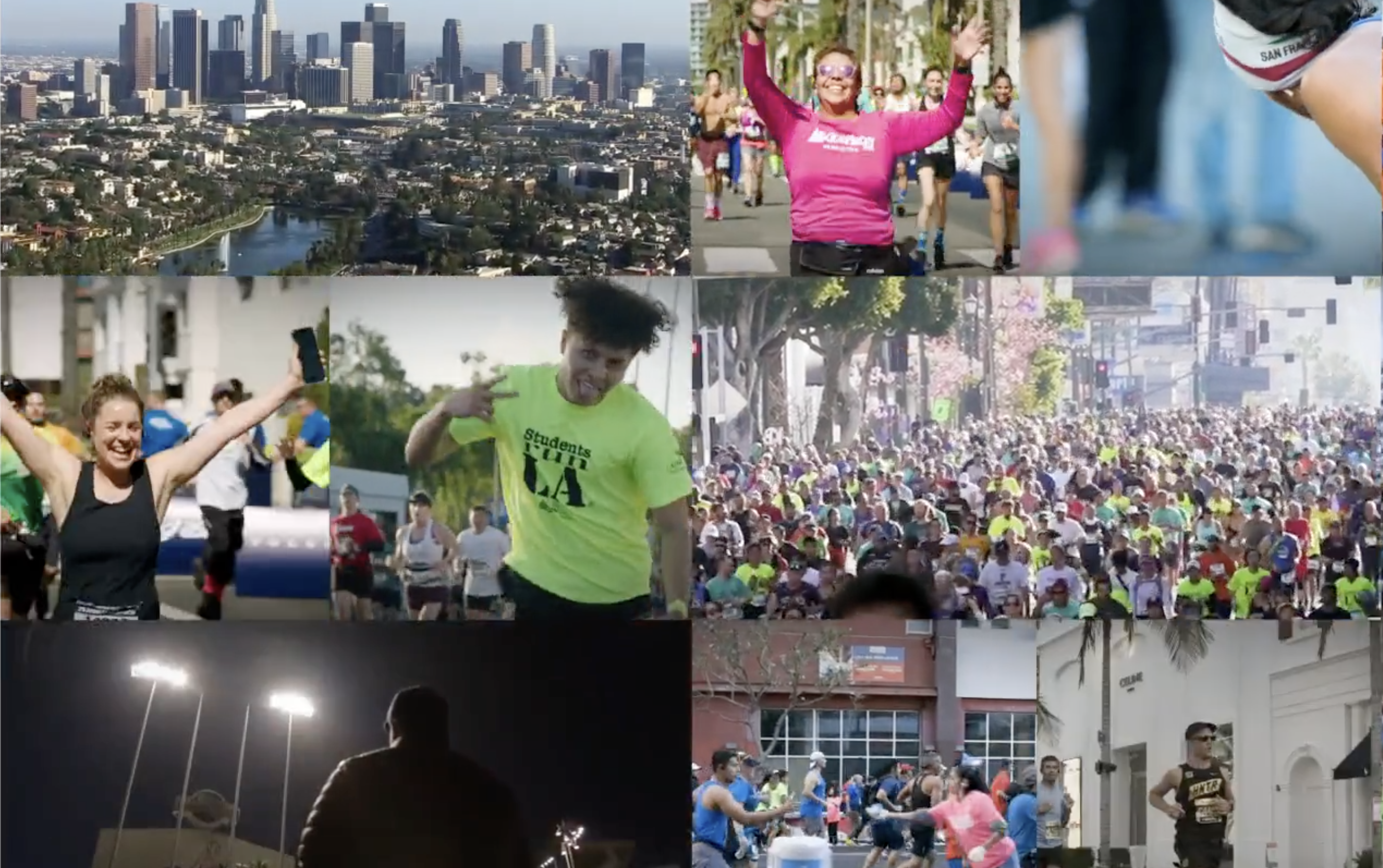 10% discount code: LARC2023
---
NOXGEAR VISIBILITY VESTS. GET YOUR GLOW ON TODAY!
Ready for Your Glow Up? Feeling safe is essential and as it is starting to get darker earlier there is no better time than to invest in Noxgear. They even have a vest for your dog. Yes, when you dog owners are walking your dogs early in the morning or in the evenings, your dog also needs to glow up. LARC President, Cathie Enriquez, is an ambassador for Noxgear and has used the product for many years. She never leaves home without being lit during her evening training walks. It makes her feel safe and visible. Right now there is a summer sale with 30% off discount on website.
Click on the button: To Order
---
VENTURA MARATHON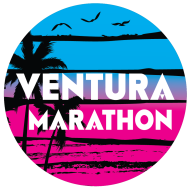 Race Date - February 26th, 2023
Here is the code for 10% all distances: LARC23X.
Click the button to register!
---
OC Marathon
May 7, 2023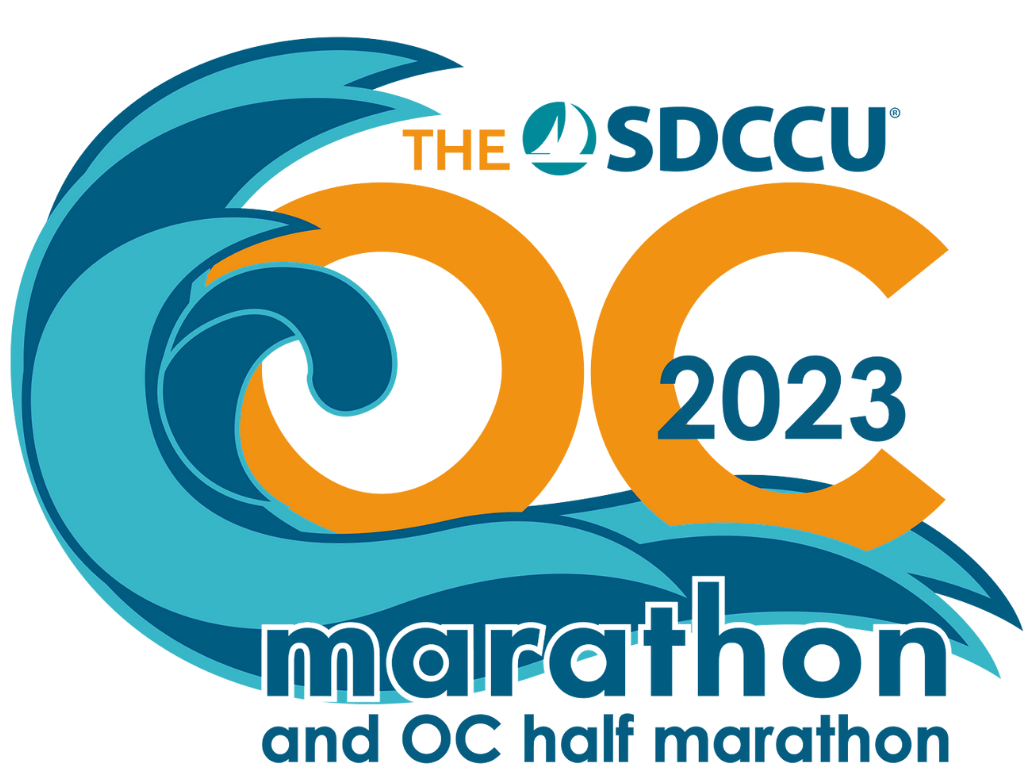 10% Discount Code: LARC10
---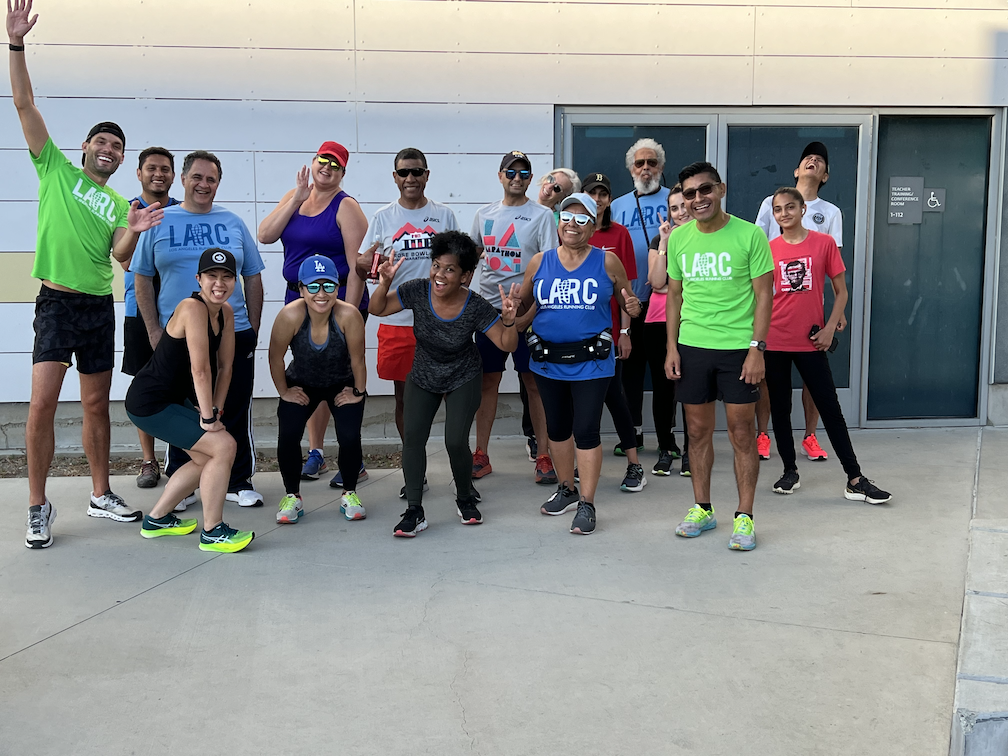 Join us Monday Night MEET UP in Playa Vista
Please join us on Monday at 6:45 p.m. at Playa Vista Elementary School, 13150 Bluff Creek Drive, Playa You can run or walk 4 or 6 miles.
Plenty of street parking or at the school. You don't want to miss Coach Z's famous warmup and cool down.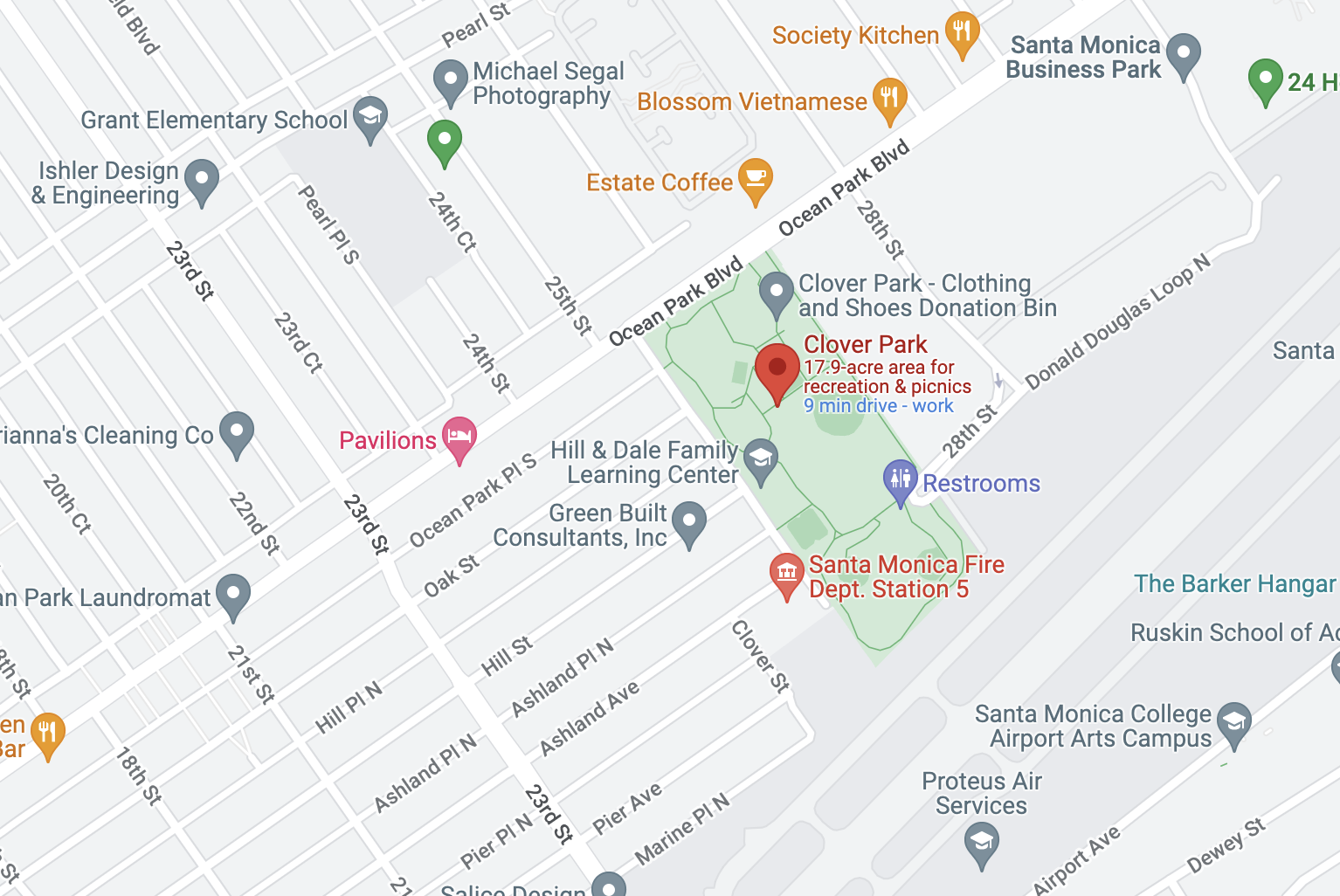 ---
NEW IN PERSON MEET UP FOR ALL THE EARLY RISERS
When: ALL TUESDAYS MEET UP BOTH IN PERSON AND VIRTUAL HAVE BEEN CANCELLED UNTIL FURTHER NOTICE with Alexis Hoopes
Where: Clover Park, 2600 Ocean Park Blvd., Santa Monica, Ca (Parking lot)
6 mile run
---
TRACK NIGHT
Join us Wednesday nights at 7 p.m. to 8:30 p.m.
at
Santa Monica High School, 601 Pico Blvd, Ca 90405.

---
NS team & LARC Press release
Dear members,
Dr. Kazu Suzuki has been appointed as a medical advisor to our running club.
For our members, he will be providing the first aid, such as treatment of minor cuts and scrapes, minor allergic reaction and ankle sprains etc. He is an experienced foot and ankle surgeon, and he can advise you on running related questions and injuries as needed. He is an active member of the club and he will be present at Saturday Totem-pole meetings and Wednesday track nights on most days.
Most importantly, he will have an EKG device and an AED device which is a heart defibrillator device that can be life-saving when a person has a cardiac arrest and collapses. Although it's rare, cardiac arrest can happen to anyone, including a seemingly healthy runner. You may have heard a 29-year-old Danish professional soccer player (Christian Eriksen) collapsed during a Euro tournament match in June 2021. Fortunately, Eriksen was resuscitated with AED, sent to a hospital for a pace maker and survived, solely because he had an immediate medical attention.
Kazu is a native of Tokyo Japan. He is a Boston marathon qualifier/finisher and an Ironman finisher. He is an attending staff of the Cedars-Sinai Medical Center since 2006 & has a private practice clinic in West Hollywood. He also welcomes your running or health-related questions via email (
Kazu.Suzuki@cshs.org
), which may be featured in our weekly emails and in our website.